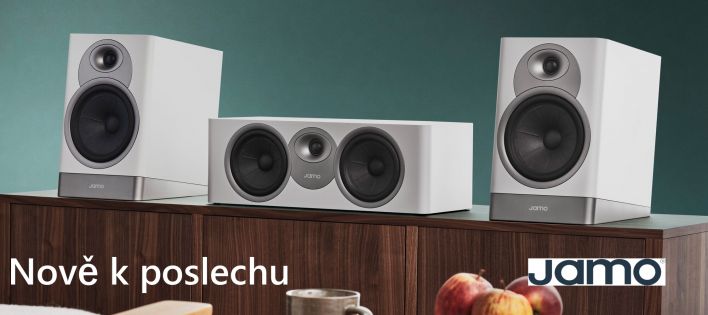 Jamo
The Jamo® brand—owned by Klipsch Group, Inc.—bases all of its audio products, speakers and electronics alike, on the Danish design tradition of style, simplicity and functionality. For Jamo, it's not just about delivering great sound; it's about how a product integrates into a living space.

Through the years, Jamo has received widespread recognition for creating products with a unique "Danish Sound." What does that mean? Jamo views it as a balance that can be best described as open, clear, coherent and undeniably musical.

Just as important, however, Jamo products are designed and engineered to continue the proud Danish traditions of beauty and practicality. For centuries, the Danes have been known for their natural aptitude when it comes to architecture, construction and design. It's an essence that's reflected in the contemporary, yet timeless, look of Jamo's creations. Often, Jamo works closely with imaginative and quality-conscious product visualizers, such as Smedegaard & Weiss, an award-winning female design team. This highly respected Danish duo is internationally known for their ability to combine technical excellence with an intuitive feel for consumer demand.   

Operating in over 80 countries, Jamo sees itself as a provider of custom-designed entertainment, one that understands and reflects the different ways in which the world listens. Its mission is to bring unique and memorable sonic experiences into your home. Whether you want music in the kitchen, the living room or on the terrace; whether you desire two-channel stereo or a surround-sound system, Jamo has an ideal solution for you.
Worldwide Distribution

Klipsch Group, Inc., headquartered in Indianapolis, Indiana, oversees business operations for the Jamo®, Klipsch®, Mirage® and Energy® speaker brands and distribution companies worldwide. This technology powerhouse is focused on leveraging its highly acclaimed product lines to offer a unique and powerful single supply source for its retailers, distributors and contractors globally.