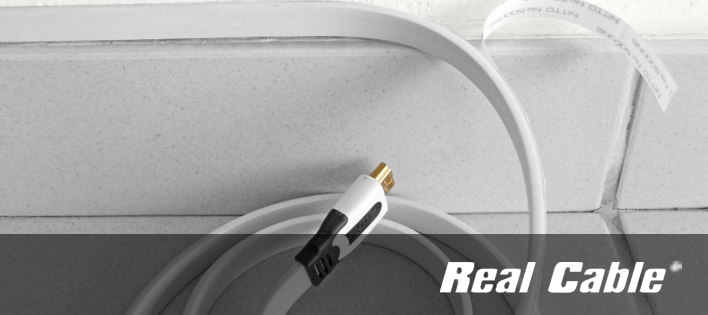 Real Cable
REAL CABLE, heart of the FRANCE MARKETING company, is born in 1997 from the association of experience and conviction to answer the growing need of High Fidelity and Home Theater sound and picture perfection.
After the « ARTS et METIERS » High School and a long experience in aerial civilian and military communication field (aerial cables, wave guides…), Radio/Television (Pizon Bros, ORTF) and France Acoustique, Marcel TORCHIN, enthusiastic about High Fidelity and Digital recordings, designed the best cables driven by Catherine Torchin's choices, in direct relationship with Hifi specialists and market's request.
The issue of this close collaboration led to the creation of 4 products ranges, covering all of the present and future needs and technical improvements, at an affordable price.
REAL CABLE involved all his knowledge in state of the heart products awaited by the most stringent customers. The manufacturing benefit from last European quality norms (ISO9001-2000, ISO9002-2000…), as well as the request from the environmental regulations (ISO14001, ROHS…).
Today REAL CABLE, leader on the Hifi and Home theater French Market's high level cables field, has been well established in Europe and year after year has become an essential Brand in constant growth.
Ultimate REAL CABLE's wish is to continue to propose state of the heart products for Music and Movie lovers, at an unequalled value for money.